Meet Dr. Adams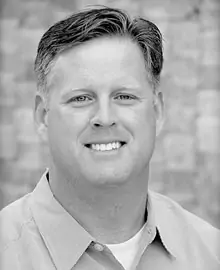 "I appreciate the opportunity that I have as a dentist to contribute to our patients' health and happiness. I recognize that I am not just treating teeth, but I am treating a person with varying emotional and physical needs. Our entire office staff is dedicated to the goal that people leave our office happier and healthier than when they arrived."
Dr. Scott Adams is a native of Northeast Mesa, graduating from Mountain View High School. He attended Brigham Young University and graduated with a Bachelor of Science degree in Zoology in 1995. Dr. Adams graduated from Case Western Reserve University School of Dentistry in Cleveland, Ohio, in 2000 with a Doctor of Dental Surgery degree. He graduated in the top 5% of his graduating class, and receiving the Dean's Award. This award is voted upon by the dental school's professors and clinicians, and given to one graduating student that exemplified clinical and academic excellence.
Dr. Adams participates in continuing education opportunities as a member of the following organizations:
The Superstition Dental Study Group

Board of Directors of the Southeast Dental Speciality Center
Dr. Adams has been married to his wife, Tasha, for 16 years. They have three children and reside in Gilbert. Dr. Adams enjoys spending time with his family. His hobbies include golf, self-defense training, boating, and participating in church and community activities.
Dr. Adams is committed to providing compassionate and quality dentistry. He participates in numerous continuing education courses each year to ensure he is using the most recent materials and methods available. This constant education allows Dr. Adams to provide his patients with efficient, advanced dental care. Dr. Adams and his staff have long been known for creating a relaxed, family-oriented atmosphere in their practice. Children, in particular, feel very comfortable with Dr. Adams. He has a unique talent of putting patients of all ages at ease.