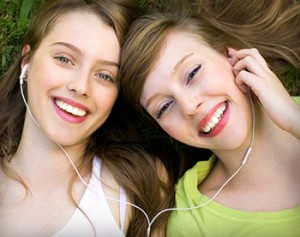 Dental veneers are a great option for those who have minor dental issues including:
Cracks
Discoloration
Teeth of different length
Teeth of different shapes
Chips
Gaps
Our dental veneers are thin shells that are placed over the fronts of your teeth to make them appear the size, shape, and color that you want them to be.
Porcelain Veneers
Synergy Dental Group uses porcelain veneers instead of resin veneers. Porcelain is bright and reflects light similar to the way natural teeth do. They can provide patients with beautiful and natural-looking teeth. Porcelain veneers are also more resistant to staining than resin veneers, making them more reliable and long-lasting.
Dental Veneers Procedure
Before the process starts, you will meet with your dentist for a consultation to determine what your smile goals are and how many veneers will be needed to achieve your best smile.
Your dentist will begin by taking impressions of your teeth. During your appointment, your dentist will prepare each tooth so that there is room for the veneer to be placed. In some cases, patients will be given temporary veneers to take home so that their smile can be improved immediately while they wait for the fabrication of their permanent porcelain veneers.
Our team will next create dental veneers that will perfectly complement your smile. A ceramist will layer porcelain and use heat to strengthen it and fuse it together. The dentist will look over the veneers to ensure that each veneer is a perfect match for you.
To place the veneers, the dentist will use a specialized gel on the teeth to create a rough surface that the dental veneers can bond to.
Next, your dentist will apply a bonding agent.
Your dentist will place cement on the backs of the porcelain veneers and then place them over the surfaces of your teeth.
Finally, a curing light will be used to activate the bonding agent, sealing the veneer to the tooth.
You can leave your appointment at Synergy Dental Group and begin enjoying your improved smile immediately after your permanent veneers are placed.
Call our office today to set up an appointment to get a whiter, stronger smile!